Archives






Manuel C Barthelemy,
Our Newest Chapter Member & Friends
Christmas 17 December 2002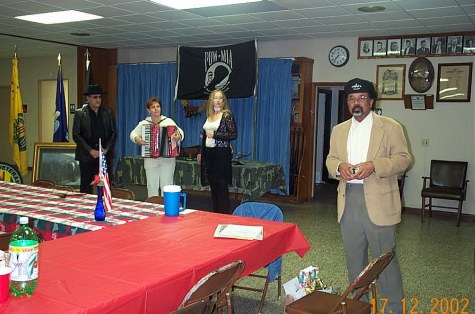 We had a wonderful surprise,
live entertainment before we sat down to eat.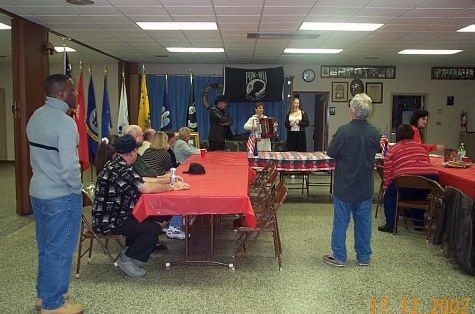 This is not half of the people in attnedance.
I apologize for not having a good group shot.
,,,Ronnie
New Orleans Gun & Knife Show
Membership Drive (23 & 24 November 2002)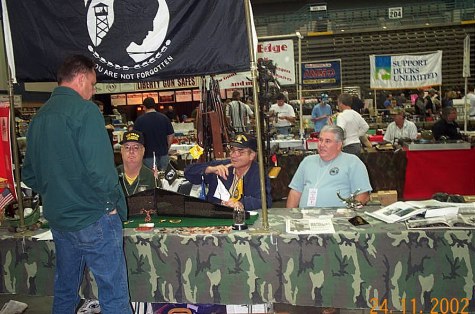 Belle Chasse High School's
Veterans Day Celebration
22 November 2002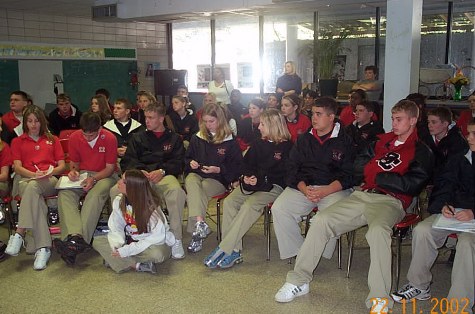 This was a great chance for living history of Vietnam.
Thanks to Louis Seymour (in country Vetinam Veteran)
Olden Ledet and Ronnie Hebert provided "Back-Up"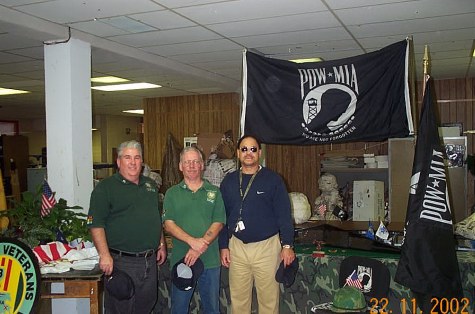 Thanksgiving Dinner
Group shot before all of the guest arrived
19 November 2002
N'awlins Air Show
25,26, & 27 October 2002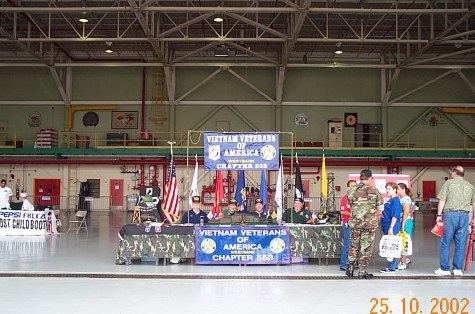 Senior Expo
17 October, 2002
Sam doing his thing, talking and handing out fliers.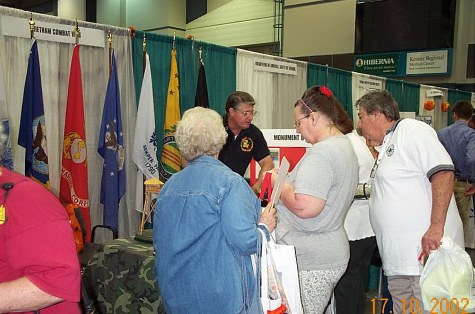 Our Impressive Display
" the table and flags"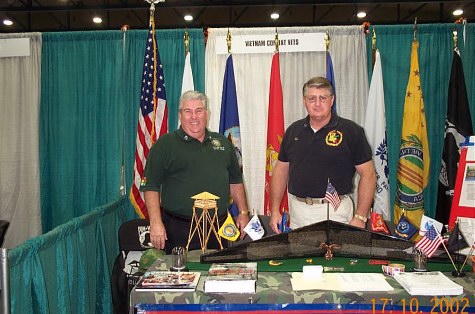 Westwego Library
3 July 2002
Independence Day Presentation
Presentation of The Flag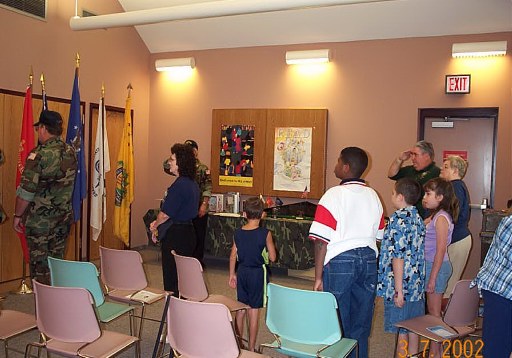 All Stand For The Pledge Of Allegiance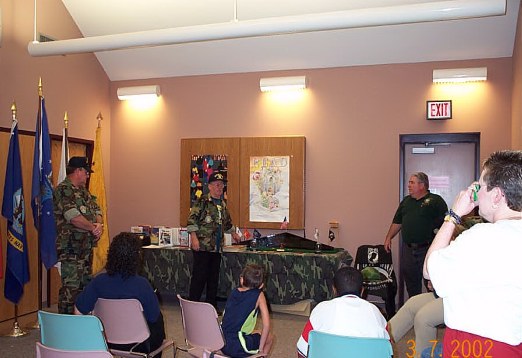 Presentation Of Our Many Display Items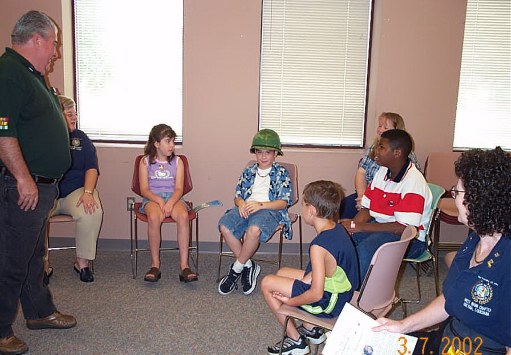 A Good Fit For Our Steel Pot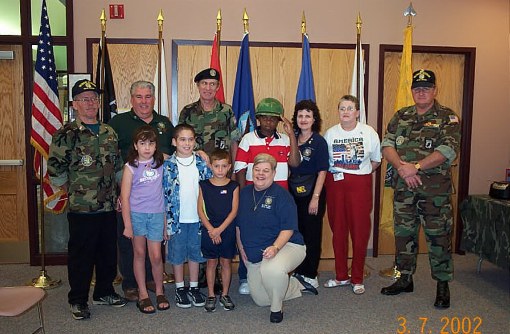 Our Group Photo
The End